Whether you love or hate them, 3D movies provide a different kind of experience – a unique one. If you ask us, we were beyond excited when it was announced that Jurassic Park would be rendered in 3D for re-releases! There's just something exciting about being able to see classic movies (especially if it's a horror film) in a whole new light by going back to the theatre, isn't it?
But who invented 3d movies in the first place?
3D movies were made possible by Valerie Thomas from Morgan State University, a black woman (African American Woman), and a NASA scientist. In this guide, we will tell you everything you need to know about how Valerie Thomas invented 3d cinema. Let's get right into it!
Early life
Valerie L. Thomas was born in Maryland on the 8th of February 1943. As a young girl, her fascination with technology prompted her to borrow a book called, "The Boy's First Book of Electronics." Taking it home, she requested that her father help her with the projects since during her early life Thomas observed her father working on the television.
As a student at an all-girls school, Thomas had no opportunity to experiment with electronic devices. The school had just integrated, and women were not allowed to take science subjects. Therefore, Thomas did not try to enrol in mathematics and science courses offered at her school and she continued to think of her technical skills as a quest rather than a skill.
The situation changed when Thomas attended Morgan State University when she was one of only two women in her class to major in physics.  As a result of her excellent academic record, she was soon hired by NASA as a mathematical/data analyst.
Career with NASA
After being promoted within NASA, Thomas managed the development of NASA's image-processing systems for "Landsat," the satellite that sent multispectral images from outer space to study Earth's resources.
Until 1970, she designed computer programs to support satellite operations control centres.
A scientific exhibition in 1976 gave her the idea for her invention when she saw the glowing light bulb being unscrewed from a lamp. An illusion of the lit bulb was produced by inserting a second light bulb into a socket beneath the top socket and using concave mirrors to create the illusion. Concave mirrors produce an image that appears to be outside the mirror, or in front of the mirror, in contrast to flat mirrors, which create images that look inside, or behind, the mirror.
Valerie Thomas pondered how such an image could be transmitted and was enthralled by it at the time. She began experimenting in 1976, using equipment to compare objects and their actual images with the positions of concave mirrors using both flat and concave mirrors. If these types of realistic, three-dimensional pictures could be presented and broadcast, she believed that video and television could benefit from this concave mirrors formula greatly in the future.
Experiments with 3d Technology
She finally discovered that it used a concave mirror on both the transmitting and receiving ends to create optical illusion images. Valerie Thomas received a patent for this invention of the illusion transmitter in 1980. Currently, NASA is using the technology, and scientists are developing ways to use it as a way to examine the inside of the human body, and possibly as a way to make televisions and video screens.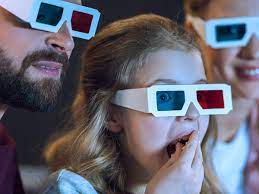 In addition to her project manager positions, Valerie Thomas served as the associate chief of the NASA Space Science Data Operations Office before retiring in 1995.
During her career, Thomas has contributed to the development of SPAN (Space Physics Analysis Network) for studies of Halley's comet, ozone holes, and a supernova. Thomas has received various NASA awards including two NASA awards for equal opportunity. Additionally, she provides mentorship to young students through the National Technical Association (NTA), Science Mathematics Aerospace Research and Technology (S.M.A.R.T. ), Inc., and SHADES OF BLUE DMV (District of Columbia, Maryland, and Virginia) Chapter.
Did Valerie Thomas invent the TV?
A patent was issued in 1980 to Valerie Thomas for the invention of an illusion transmitter. With this futuristic invention, instead of flat images behind a screen, you can project three-dimensional images into your living room as though they were there.
What is Valerie Thomas doing now?
In addition to being an inventor and patent holder of the Illusion Transmitter, Thomas has particularly supported women in STEM since her time at Landsat. Today, the former NASA scientist Valerie Thomas continues to teach and participate in STEM-related activities.
What field of math did Valerie Thomas use?
Physicist Julius Henry Taylor taught her trigonometry in about 20 minutes at Morgan State College. She was later hired by NASA's Goddard Space Flight Center (GSFC) as a mathematician/ data analyst.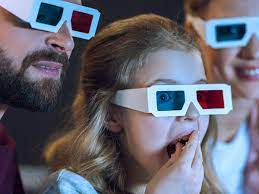 What was the first 3D movie with glasses?
In 1922, The Power of Love became the first commercially released 3D film. In addition, this is the first 3D film that uses anaglyph glasses. Anaglyph glasses utilize polarized lenses. Viewers can achieve the 3D effect by combining corresponding film strips.
However, the early tests were done by British film pioneer William Friese-Greene who filed a patent for a 3D film process. In the patent, it involved the process of two films being played next to each other on a screen.
Who invented 3D movie glasses?
Kenneth J. Dunkley gave the world its first taste of 3D. Dunkley is known for inventing three-dimensional viewing glasses (3DVG), or glasses that allow 2-D photos to appear in 3-D without the use of lenses or mirrors.
Why did 3D movies stop?
The widespread shutdowns of 2020, combined with 3D being a format that makes most of its money in the theatre, meant that there were fewer 3D releases in 2020, and films that were initially intended for 3D release were shifted to 2D only streaming releases.
Why are 3D films bad?
Most of the negative reasons alluded to were not because of the cost, the comfort, or the quality, but because people did not believe 3D was that good. Moreover, about 29% of respondents said 3D failed to enhance the movie experience.
What was the first 3D video game?
Battlezone (1980) was the first commercially available 3D video game. This was followed by the first computerized 3D game, 3D Monster Maze (1981).
What 3D movies are on Netflix?
There aren't as many 3D titles on Netflix as one might expect. Here is a list of 3D titles on Netflix. 
Turtle's Tale
Spy Kids 3D: Game Over (2003)
Sammy's Adventures (2010)
Angelo Rules 3D (2010)
Animals United (2010)
The Galactic Battle (2012) Movie
Is IMAX better than 3D?
For several reasons, Imax Digital 3D movies will cost more than RealD 3D movies. In addition, the sound quality of IMAX 3D is much better than what is produced by RealD 3D, as well as the visual quality is so much higher, providing a more engaging viewing experience.
Conclusion
Now you know that Valerie Thomas invented 3d movies, who is a Morgan State University alumni.
We hope that this guide answered all your questions and proved to be informative. If you think we missed some points, feel free to let us know in the comment section below. We will include them once this article gets updated!